Vehicle entry and exit control systems provide many advantages that ensure discipline, regulation, and accuracy to vehicle transit to avoid many problems, in addition to providing accurate reports and statistics for the entry and exit times of cars with data for each car, including plate numbers, driver name, and other data.

The electronic gates are opened automatically as soon as the cars authorized to cross are approached by reading the car data remotely or by using RFID technology, handprint or passwords or by using remote control devices, and that is by giving permissions to specific people – cars – They can cross these gates at specific times and dates that are controlled through the Access Control system. The presence of surveillance cameras provides a high level of security where cars are photographed and inside it and records are kept for retrieval when needed.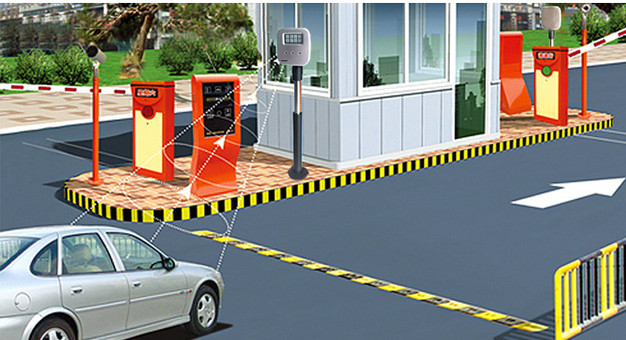 Systems to control the entry and exit of cars contain ground-based sensors that are relied upon to provide an advanced level of safety, whether for the vehicle or those inside it, as these sensors work to ensure that the gates on the cars are not closed incorrectly at the time the gate crosses and also secure enough time to cross the cars through the gates until If the car is unintentionally delayed in transit, such as there are ramps at the entrances or exits (such as most lower car parks) and the driver uses the car's brakes with great care that delays the crossing of the car from the gate, and with the presence of strobe lights at the barriers gates the driver is drawn attention in the night by the presence and movement of barriers.
We are honored in the eye of security for security systems, that you communicate with us or visit us to allow us the opportunity to present the latest technologies that we provide in the field of security systems.